Page Content
Award Forms
Award Guidelines revised September 2018
Awards Recommendation Form – MS Word format, PDF format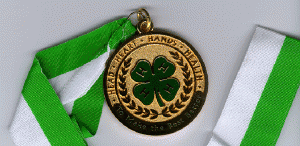 Awards Committee Reporting Form – MS Word format, PDF format
Club Achievement Form – MS Word format, PDF format
Club Awards Form – MS Word format, PDF format
Club Member Participation Checklist
Community Service Award Form – MS Word format, PDF format
Volunteer of the Year Nomination Form – MS Word format, PDF format
Award Trip Forms
The Burnett County 4-H Trip Awards Packet contains:
What trips are available and the qualifications needed to receive a trip
4-H Trip Award Application Checklist
Sample Cover Letter
Sample Resume
Interview and Key Award Questions
Scoring Guide for the Award Trip Interview
Frequently Asked Questions
If you have more questions after reading the FAQ, contact Beth Rank, or call her at the office at 715-349-2151.
Record Books
4-H Record Books give members an opportunity to reflect on their yearly work.  They document their skill development and their learning experiences in a written report.  4-H members measure their achievements and growth in their total years in 4-H.
4-H Record Books encourage members to set goals, pursue strategies to meet those goals, and to shift gears in the face of challenges and obstacles.  Completion of the Personal Development Report awards 4-H members for participation in 4-H activities, which provides an incentive for participation, learning, and achievement.
Completing a 4-H Record Book is a process where 4-H members record project and club work.  Records management is a competency skill to identify, create, classify, archive, and preserve records.  The 4-H Record Book teaches 4-H members these skills through a standard format.
Record Books promote positive youth development.  Youth development is the process through which youth acquire the cognitive, social, and emotional skills and abilities  equired to navigate life.  This development occurs throughout a young person's life.  Continued exposure to positive experiences, settings and people, as well as opportunities to gain and refine life skills, supports young people in the development of the 6 Cs: competence, confidence, character, caring, connection, and contribution.
Record Book Forms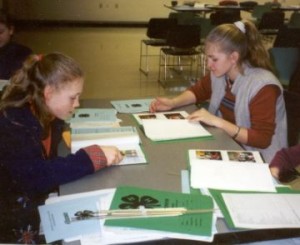 Record Book Cover – MS Word format, PDF format
Photo & Identification Page – MS Word format, PDF format
4-H Activities – MS Word format, PDF format, JPEG format
4-H Yearly Calendar – MS Word format, PDF format
My 4-H Story – MS Word format, PDF format
Project Records – MS Word format, PDF format, JPEG format
4-H Leadership Plan – MS Word format, PDF format, JPEG format PAGE 1, JPEG format PAGE 2
Cloverbud Record Books will be distributed directly to Cloverbuds at the October Cloverbud meeting or mailed.
Contests
Cultural Arts Festival
Pre-registration is REQUIRED for ALL AREAS.
The 2018 Cultural Arts Festival and Food and Clothing Revue will be held on Sunday, April 22, 2018.  The registration deadline is Monday, April 9, 2018 by the end of the business day.  Entries may be emailed to Beth Greiff, mailed, or dropped off at the office as long as they are received by the deadline.
2018 Cultural Arts Festival Contest Information & Entry Forms
Food and Clothing Revue
The 2018 Food & Clothing Revue will begin at noon on Sunday, April 8 at the Government Center, room 165.  The registration deadline is Monday, April 2, 2018.  Turn your registration in to the office by 4:30 pm.  Pre-registration is required.
2018 Food and Clothing Revue Contest Information & Entry Forms
Music Contest
Burnett County Music Contest Rules and Guidelines may be found on the 4-H Music Contest Entry Form/Judging Sheet.
To register please complete the entry form and mail, fax, email, or drop off the double-sided form to the office.
For the 2019 Music Contest, the completed entry form must be received by 7 pm (at the Leaders' Meeting) on Monday, January 14, 2019.
Please contact the office with questions.
Window Display Contest
National 4-H Week is the first full week of October.  In 2018, it will be October 7-13.  Clubs may decorate a community window to bring public focus to 4-H during that week.  Window displays go up on the Saturday before National 4-H Week begins (October 6, 2018) and are taken down on the last day of National 4-H Week (October 13, 2018).  Each window display is judged by someone outside of 4-H by the criteria listed on the Window Display Contest Judging Form.  The first place winning club receives $25, second place: $20, and third place $15.
Project Day
Fall Project Day will be held from 1 pm – 4:30 pm on Saturday, October 6, 2018 at Siren High School.
Fall 2018 Project Day Flyer and Registration
Project Grants
Project Grant Guidelines
Project Grant Application in PDF format or MS Word format
Scholarship
Application in PDF format or MS Word format
Summer Camp
Staff Applications for Cloverbud Day Camp and 4-H Summer Camp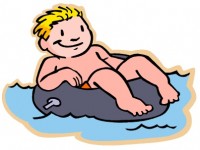 Cloverbud Day Camp Registration Form
4-H Summer Camp Registration Form
BCLRA Camp Scholarship Application
Winter Camp
The next Winter Camp will be held January 15-17, 2016 at Camp CrossWoods in Bayfield County.
Campers must be at least 14 years old OR in the 8th – 12th grade.
The Leaders' Association pays 80% of the camp fee for members who completed the Trip Award Process and were awarded the trip.  Other members may attend at a cost of $85 per camper.
Camp Details/What to Bring and Map
Any member who wants to attend Winter Camp must provide their
name,

age,

grade,

email address,

payment 
to the county Extension office by December 21, 2015.
Youth Health Form – Go to wi.4HOnline.com and complete/update your Health Form page prior to camp.  (Chaperones must also complete their Health Form.)